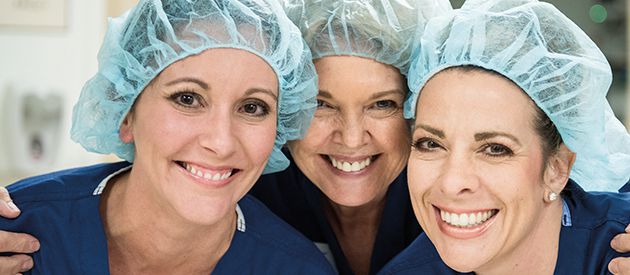 The Golden Triangle SurgiCenter's focus is on Clinical Quality. We work with your physician's office to provide high-quality care before, during and after your procedure. We plan for your visit and look forward to caring for you during your stay. We realize that you are entrusting us with your care and we appreciate your confidence in us. We want you to focus on your recovery and your return to wellness.
Our Leadership Team
Administrator:  Cheryl Allred, CEO
Medical Director: Bruce Baker, MD
Director of Nursing: Victoria Enea-Gonzalez, RN
PreOp/PACU Charge Nurse: Susan Hernandez, RN
Scheduler: Nicole Lawson
---
Mission
To care for patients, serve physicians, and improve healthcare in America.

Our Values

Clinical Quality
We are committed to outstanding patient care and clinical outcomes.

 

Integrity
We do what is right, no matter how difficult, without exception.  We say what we mean, and we do what we say.

 

Service Excellence
We seek to exceed the expectations of patients, physicians and each other in everything we do.

 

Teamwork
We work together, helping and supporting one another to make our Centers, Departments and all of SCA Health successful.

 

Accountability
We take complete, personal responsibility for our actions and commitments.

 

Continuous Improvement
We seek to relentlessly improve our performance in every area – clinical, operational, and financial – constantly   pushing ourselves to new heights.